Serena
This is our Bernese Mt. Dog, Serena. She is two years old. This photo was taken when she was still a puppy.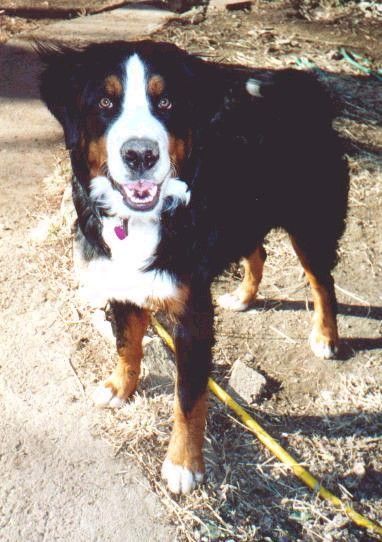 This is Cera. R.I.P. girl! 1993-2001. Cera had a tumor on her spine. The vet couldn't help her and she wasn't suffering so we watched her closly for signs of pain or suffering because we wern't going to let her suffer. She passed away peacefully in her sleep in April 2001 after surviving two years with the tumor. Cera was a great girl. She was the dog that got me out of the novice showmanship division and into the open division. We also did obediance and agility together.
Photo above summer of 2000. Photo below March of 2000.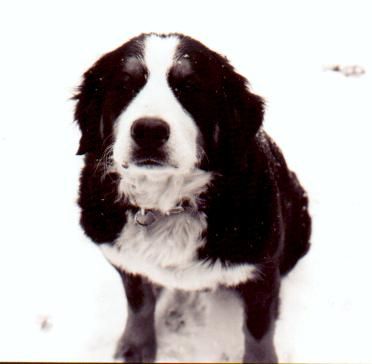 These are sheep I used to own. I had to sell all my sheep in August of 2001. They are all happy in their new homes. I still get to visit them sometimes.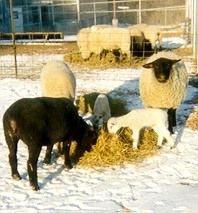 This is Emily and Elvis. I miss them both so much! Emily was my favorite. She died giving birth to her twins that also died. Then to make things worse, Elvis died a month after Emily died.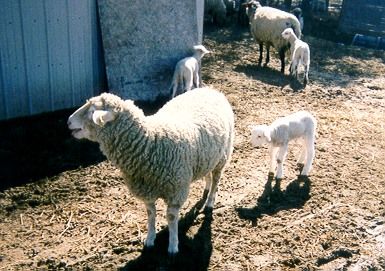 Angel and Spot in May 2000. Spot has since been sold. Angel is my baby girl:) She's an awsome trail horse. One trail ride a wild turkey flew up in front of her face and it didn't upset her at all.